Global Management Marketing Strategy Online, http://gmmso.com , is essentially a Project-Based Learning (PBL), tool designed to be used for international business projects as a part of your course (International Business/ International Marketing/Management/Strategy) or on its own. GMMSO is based on both international business theory and practical, hands-on experiences. GMMSO software is interactive, user friendly, real time, cost effective, and save time!
GMMSO will assist your students in:

Performing a situations analysis of a company,
Identify best markets for the company's products or services,

Determine best entry mode strategy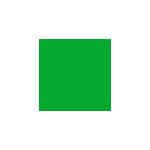 Develop global plans and marketing strategies.
Students are provided with helpful tools such as step-by-step instructions, targeted internet resources, case examples, and glossary.
GMMSO will add value and will be excellent addition to your courses. Surveys conducted by instructors using the software have proven that the software enhanced the skills of their students such as critical thinking, web-based research, team working, and critical decision making.